Description
CITIES AT NIGHT
The world at night doesn't look like this. Would you like to see the real picture?
Although this is an impressive map, the satellite that took the pictures to make it is color blind, so that's no how our planet looks like at night. What is more, if you try to zoom in a city, like for example Madrid, it looks blurry!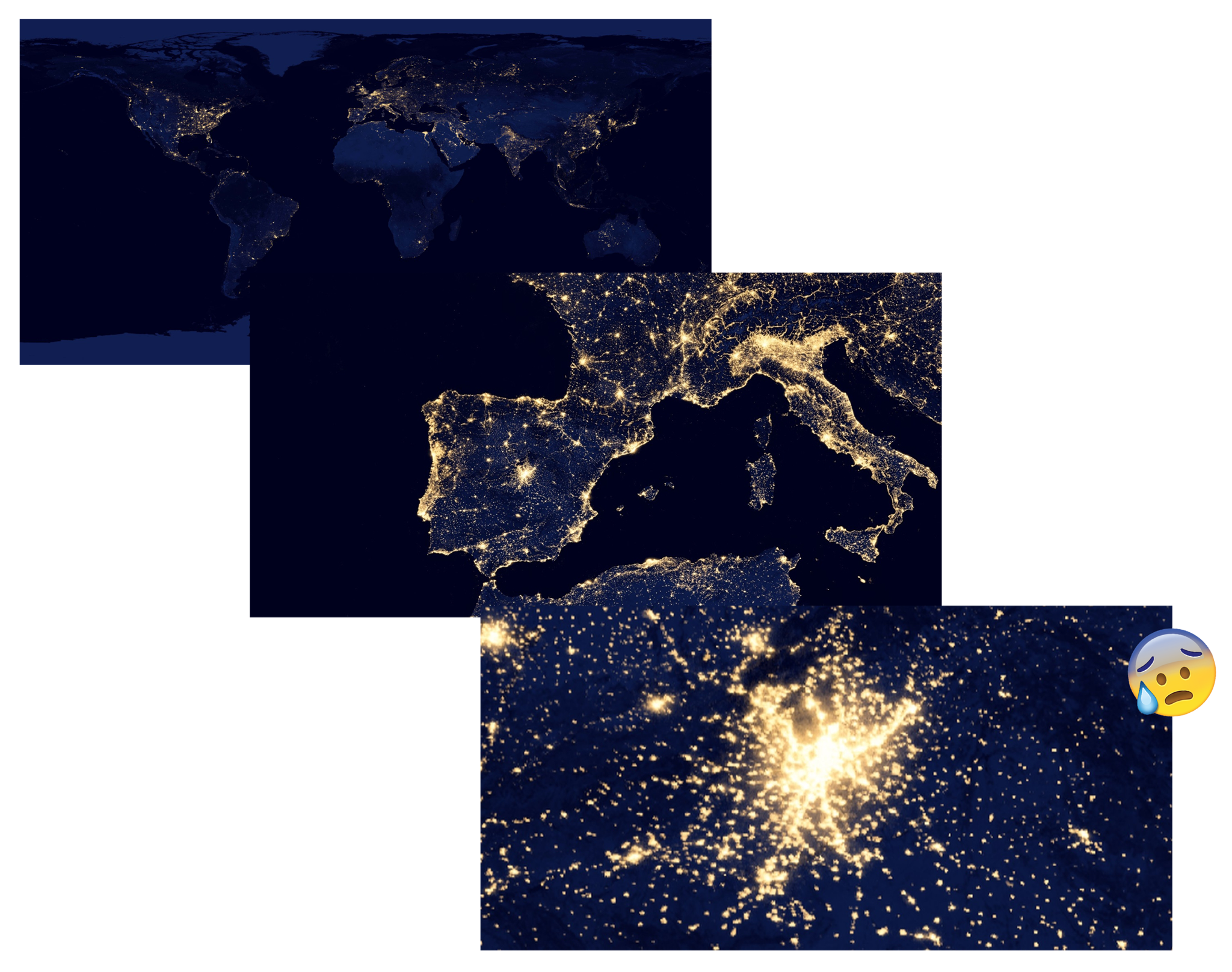 Is there anything better? Yes there is!!! NASA has a database with almost half a million pictures taken by the astronauts on board the International Space Station. These pictures are colorful and have an amazing resolution (click on the picture below to see the original). This is why we want to use them to create a map of the world at night so anybody will be able to access it.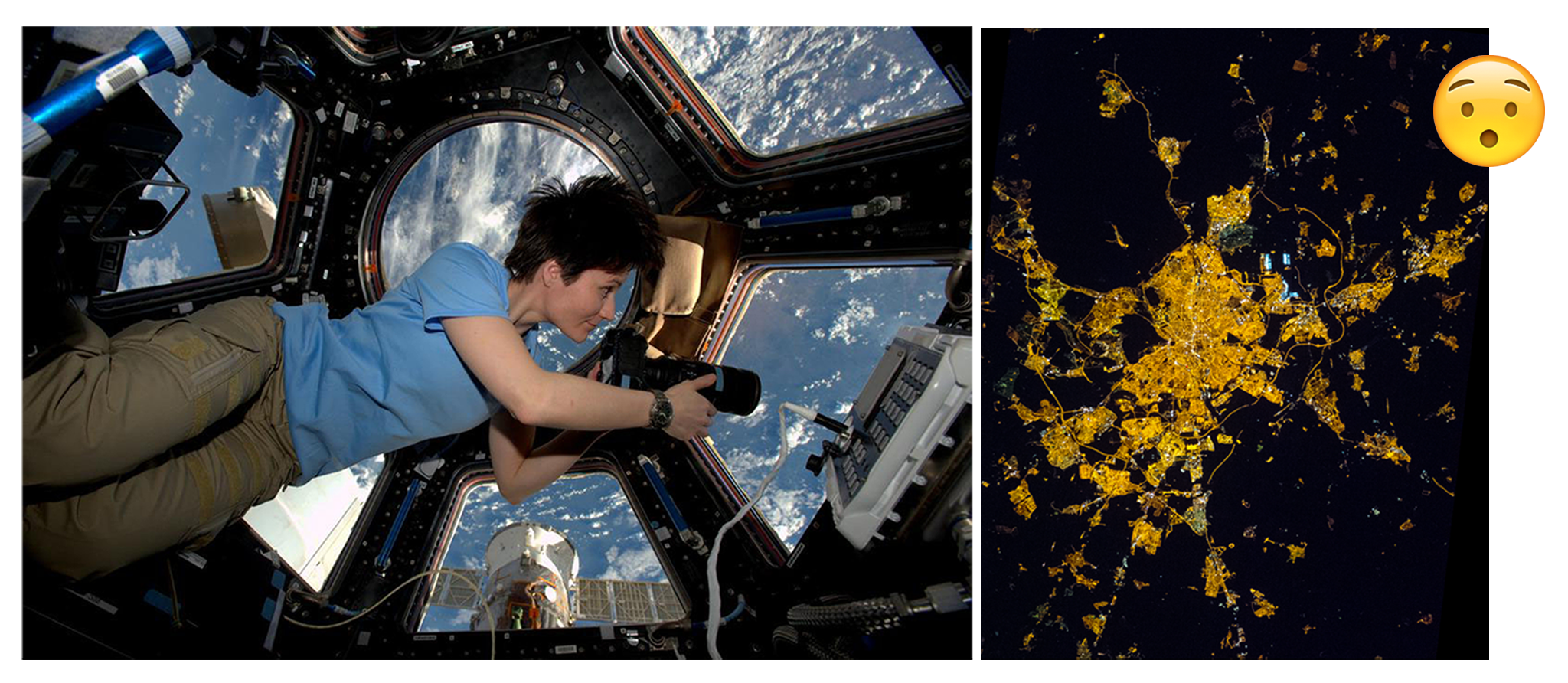 The only problem is that all these pictures are not located nor organized. Astronauts take plenty of photographs where they carefully select the frame, focus and exposure but they also set their cameras to take hundreds of pictures automatically while working on their experiments. Developing some software to organize these pictures is non-viable as computers need very complicated algorithms to recognize patterns. However, the human eye is very fast solving this kind of puzzles. That's why we are developing a game so everyone would be able to help from their computer or phone just with a click!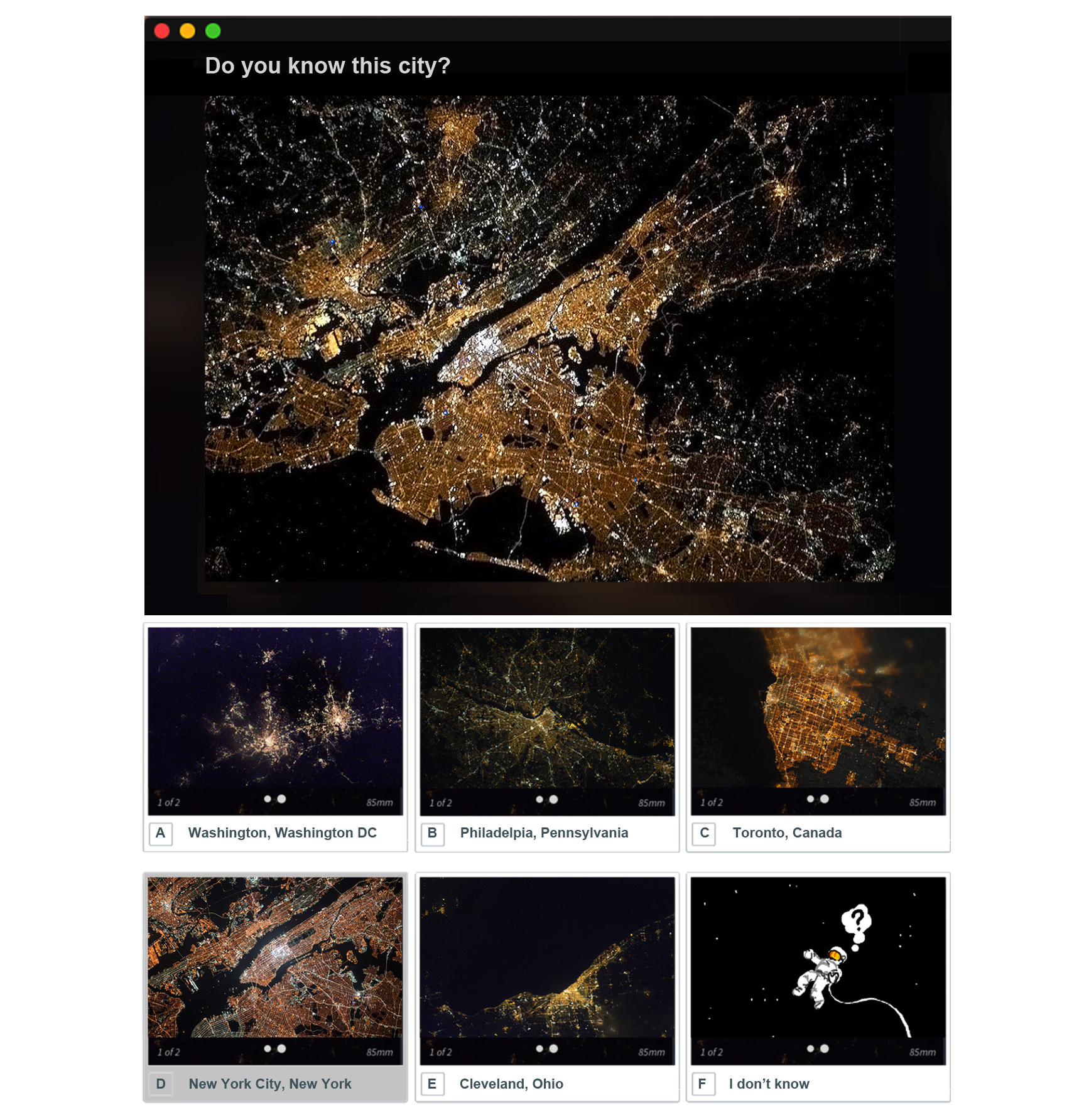 In addition, we would like to evolve Lost at night, the app that we have to locate the cities directly in a map into a fun and easy to use second game. We will mark the place where the ISS was located when the picture was taken. Would you be able to recognize anything both in the picture and the map or the low resolution night view?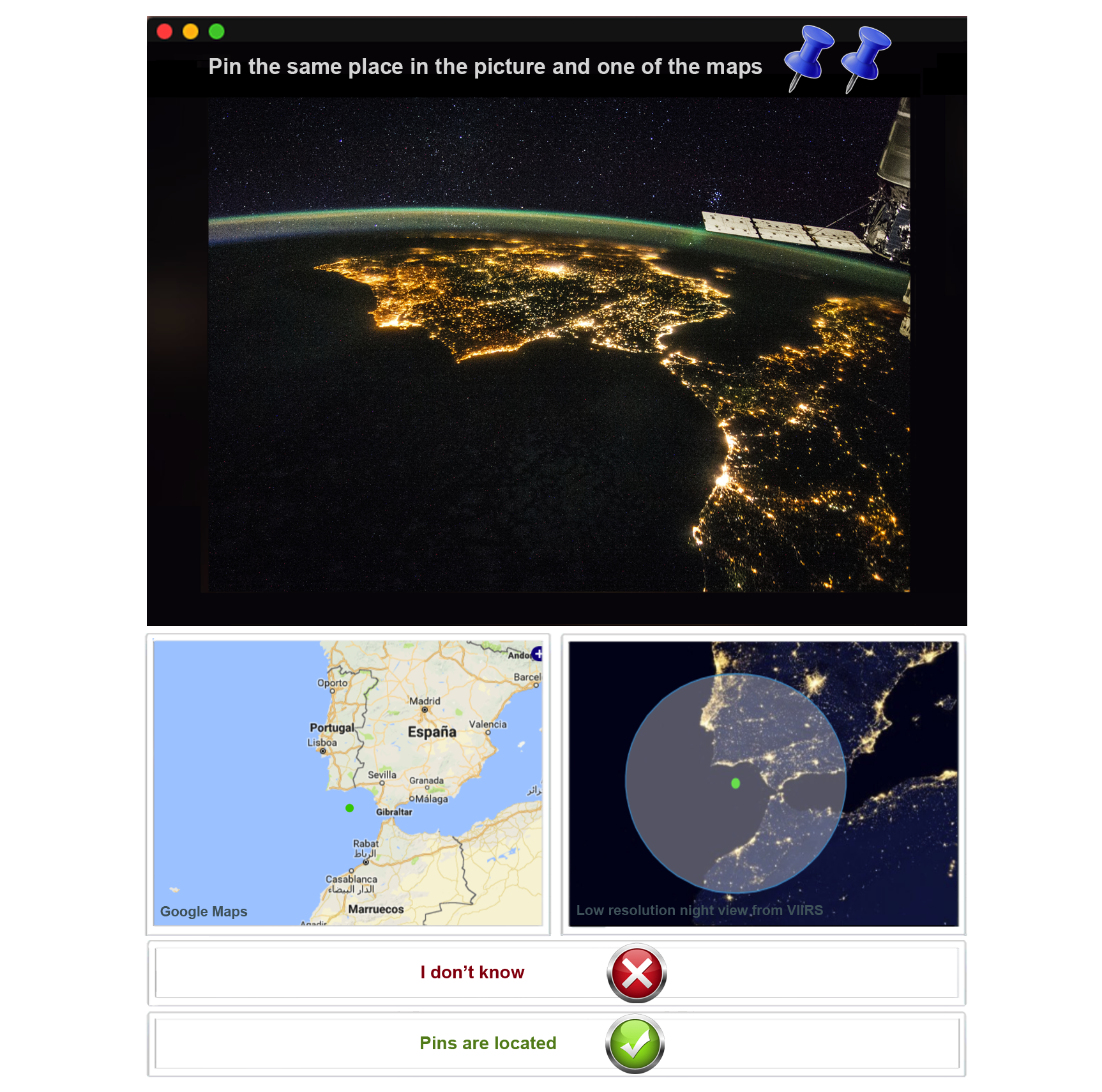 Scientists fighting light pollution from space
Cities at Night is not only about regaining the visibility of the stars. As part as the STARS4ALL we are very concerned about light pollution and these ISS images are data that scientist have been unable to access until now. Every 1000€ this crowdfunding campaign gets we will provide a free calibrated image to 12 science projects.
So far research on light pollution effects has been done only with black and white images but this project is already allowing doctors to work with color images to study how cold and warm illumination affects human health by studying the epidemiology of some kinds of cancer.
The data will be also used to estimate the increase of energy consumption. This could be the basis for new energy efficiency studies to help our cities spend less money while using better lighting while keeping our cities safe and secure.
This project data also helps biologist to study how artificial light at night disrupts ecosystems and wildlife. Plants and animals depend on Earth's daily cycle of light and dark rhythm to govern life-sustaining behaviors such as reproduction, nourishment, sleep and protection from predators. There is scientific evidence that suggests that artificial light at night has negative and deadly effects on many creatures including amphibians, birds, mammals, insects and plants.
Picture credit: Rainer Stock
Describe your project goal
The citizen science web platform Scifabric that already helped us creating our first apps and will help us designing these games as well as setting up the whole system so it's 100% open source.
We updated the goal to 5000€ to be able to create a basic version of the app. If we raise the initial amount of 12000€ we would use the money like this:
3000€ will be dedicated to hosting and maintenance
6000€ will be used for developing the project
3000€ will be needed for UX/UI
Donate to this project, support science. Join our team and get fantastic rewards!!! Help us creating the games by contributing to this campaign. We will be sharing the amazing pictures of cities by night that people will find while playing and little by little we will create the whole World map.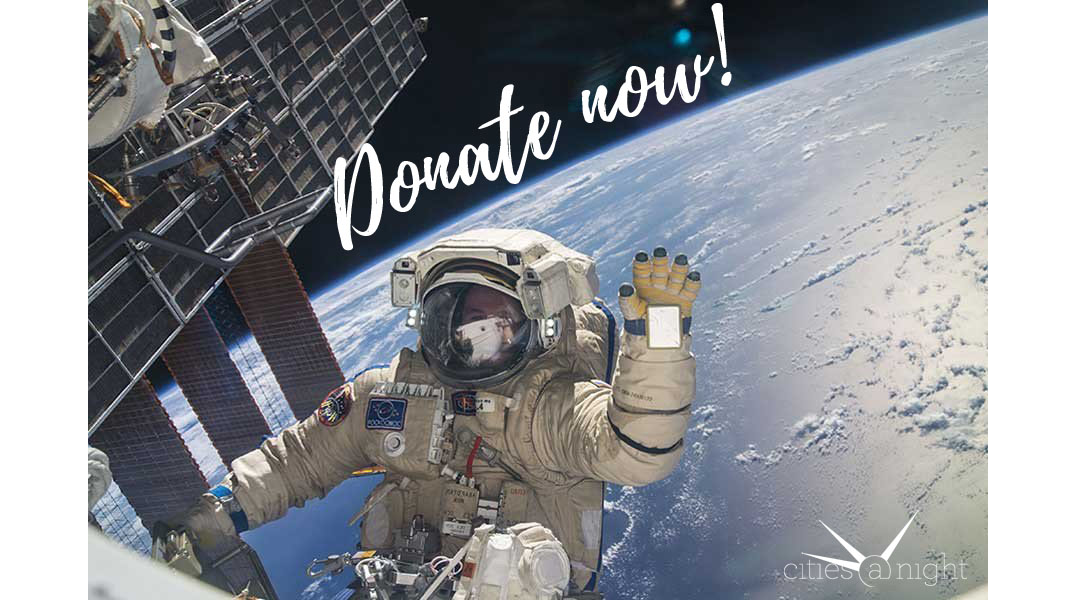 Images courtesy of the Earth Science and Remote Sensing Unit, NASA Johnson Space Center